Details

Published on Sunday, 02 March 2014 17:47
HOMOKHÁTI MACCABI CUP
3-DAY ORIENTEERING EVENT
WRE- WORLD RANKING EVENT
MÓRAHALOM–BALOTASZÁLLÁS
7–9. JUNE 2014. (Saturday–Monday)
Organizer:
The Orienteering Section of Maccabi Fencing and Athletic Club
Event's main patron:
Zoltán Nógrádi, Member of Parliament,
Mayor of Mórahalom,
President of the Homokhát-Microregion Multipurpose Association
Event's main sponsors:
Municipality of Mórahalom
i- Homokhát-Microregion Multipurpose Association
St. Saint Elisabeth Spa, Mórahalom
Event center (VK): near Balotaszállás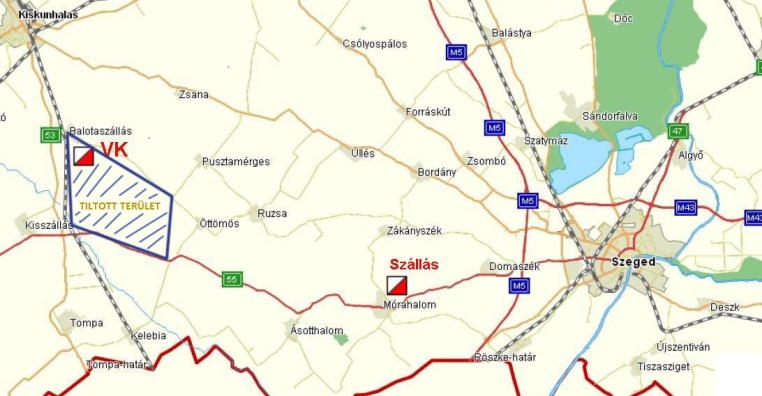 Form of the race:
Maccabi cup: 3-day, 3-stage, individual national ranking race, the first day is WRE.
South-Plain Regional Night Championship: 1-stage, night, individual national ranking urban middle distance competiton.
Maccabi relay: 2 * 2 runners, national ranking relay.
Organizers

President

Mátyás Paskuj

Secretary

Norbert Bozsó

Start

Sándor Nyári

Finish

Gábor Révész
Programmes:
Distance

Course setter

Controller

Saturday 7. Juny

14:00

race 1

middle distance

(WRE)

Miklós Forrai

Zoltán Hegedűs

Saturday7. Juny

22:00

night

urban middle distance

Miklós Forrai

Zoltán Hegedűs

Sunday 8. Juny

11:00

race 2

middle distance

Gábor Forrai

Zoltán Hegedűs

Sunday 8. Juny

16:00

relay

Gábor Forrai

Zoltán Hegedűs

Monday 9. Juny

10:00

race 3

long distance

Gábor Ács

Zoltán Hegedűs
WRE Event Advisor: Zoltán Miháczi
Map: Corrected between February 2011 and May 2014 , 1:10 000 scale, 2 m contour distance, partly never before used for orienteering.
Terrain: Typical lowland-wood with sandy ground, changing runnability and rich relief.
Partly juniper specks.
Categories (middle, long): M/W10D, 12C, 14B, 14C, 15–18C, 16B, 18B, 20A, 21E, 21B, 21Br (short), 21C, 35A, 35Br (short), 40A, 45A, 45Br, 50, 55, 60, 65, 70, M75, 80, Open beginner, Open advanced short, Open advanced long and Children's race.
Night: M/W 18B, 20A, 21A, 21B, 21Br (short), 35A, 45A, 55, 65, Open
Relay: 2X2 (2 runners):M/W14, 18, 21, 35, 50
Categories may be merged.
Results: Overall results for the 3-day event,WRE, Night-O and Relay will be awarded separately.
Prizes: WRE: medals, diplomas and awards. Medals, diplomas and awards will also be presented
to all categories' top 3 of 3-days race. The winners of relay and night races will receive medals.
Entry: via MTFSZ ENTRY http://nevezes.mtfsz.hu/ (preffered way), or
by e-mail: This email address is being protected from spambots. You need JavaScript enabled to view it.
All e-mails will be answered within two days. In case of no reply please resend your e-mail
entry. Please specify the following data with each entry: club, name, category, date of birth,
SI number if any.
IOF identifiers of WRE runners needed, too.
Entry deadlines and fees:
Deadline

M/W -16 and 60-

M/W 18-55

Night

Relay

runner

1 race

3 races

1 race

3 races

race

race

until 05 May 2014.

HUF 1400

HUF 3400

HUF 2100

HUF 5600

HUF 1300

HUF 1300

until 28 May 2014.

HUF 1600

HUF 4300

HUF 2400

HUF 6100

HUF 1500

HUF 1500

after 28 May 2014.

HUF 1900

HUF 4900

HUF 2700

HUF 7100

HUF 1800

HUF 1800
SI rent: 200 HUF/race
Open categories: every race HUF 1500 at any time.
Changes of categories and/or names (in all categories) after 25.05.2014 for HUF 500/day.
In case of changes into higher categories differences of entry fees also have to be paid.
Entries for all three days include a free of charge 3-day spa ticket to St. Elizabeth Spa, from Saturday afternoon till Monday evening.
| | | | | | |
| --- | --- | --- | --- | --- | --- |
| Accomodation | Dormitory in Mórahalom | Youth hostel in Mórahalom | Youth hostel in Nagyszéksósi Kulcsos House | Camping in Erdei Iskola | Gym in Mórahalom |
| | HUF 2800 | HUF 2500 | HUF 2500 | HUF 1200 | HUF 800 |
(Electric power and water in the Erdei iskola's buliding for the campers.)
Other accomodations: ask Tourinform in Mórahalom
E-mail: This email address is being protected from spambots. You need JavaScript enabled to view it.
web: http://www.erzsebetfurdo.morahalom.hu
Entry fee and accomodation paying:
Cash at the event center or bank remittance according to the entried runners.
Payment of entry fee and accomodation by bank transfer
until 25 May 2014.
Bank name & address: UniCredit Bank Hungary Zrt, 1054 Budapest, Szabadság tér 5-6.
IBAN: HU14 1091 8001 0000 0093 6118 0008
Account holder: Maccabi Fencing and Athletic Club Orienteering Section
BIC/SWIFT code: BACXHUHB
Comment: Maccabi Cup 2014 and your (your club's) name
In case of bank transfer please send an e-mail with details (names, club, sum).
Transportation: public transport is available, but if required, transportation can be organised if your request is received until 25 May.
Parking: HUF 500/3 days, HUF 200/day.
Others: SI punching system will be used.
Banned areas:Between Balotaszállás and Öttömös all orienteering events are banned in period of
1 Nov. 2013– 9 Juny 2014 except of Maccabi Cup.
Traning: For the afternoon of 6th Juny 2014 training maps will be provided upon request for an area not used during the competition. Please indicate your request in advance.
Planned WRE winner times: 30–35 minutes.
Weather (generally in this period of time): dry, warm, sunny, 25-30 °C.
Any trading in the competition area during the event is only allowed with the permit of the
president of the Jury.
In the Finish area cold and hot meals will be served all three days.
All competitors start at their own risk.

Other information: This email address is being protected from spambots. You need JavaScript enabled to view it.
Website of the competiton: http://tajfutas.maccabi.hu/maccabikupa2014
We hope to see you at Maccabi Cup 2014!
Organizers