Details

Published on Sunday, 15 February 2015 19:37
HUNGARIAN OPEN LONG DISTANCE
ORIENTEERING CHAMPIONSHIPS 2015
KISSZÁLLÁS
4 April 2015 Saturday
INVITATION
Organizer: The Orienteering Section of Maccabi Fancing and Athletic Club
Main patron: Ferenc Sulyok, General Director of Kiskunsági Erdészeti és Faipari Zrt.
Patrons: Zoltán Nógrádi, Mayor of Mórahalom István Kispál, Mayor of Kisszállás
Ádám Jusztin, President of Maccabi VAC István Huszta, Mayor of Balotaszállás
Main sponsor: KEFAG Kiskunsági Erdészeti és Faipari Zrt.
Organizer Commitee: President: Mátyás Paskuj
Secretary: Norbert Bozsó
Course setters: Gábor Forrai, Miklós Forrai
Controller: Péter Vonyó
Form of competition: Open ultra long distance individual championships.
Categories: Championships: M/W 18A, 20A, 21A, 35A, 40A, 45A, 50A, 55A, 60A, 65A, 70A, M75A, 80A, 85A
Mass start for categories: M/W 18, 20, 21, 35, 40, 45, 50, M 55, 60, 65
Other, non-championship categories: M/W 10D, 12C, 14B, 21BR, Open Advanced, Open Beginner
Planned "0" time: 11:00 AM 4 April 2015
Entry deadline: 19 March 2015
Entry: web: http://www.entry.mtfsz.hu e-mail: This email address is being protected from spambots. You need JavaScript enabled to view it.
Please give the following data: club, name, category, date of birth, SI card number.
Entries will be confirmed in 2 days. If confirmation is not received please repeat entry.
Creating start lists: 23 March 2015
Entry fee: Championships categories: 2500 HUF/person
M/W 10D, 12C, 14B, 21BR, Open: 1500 HUF/person
SI rent: 300 HUF/person (free for M/W 10D, 12C, 14B)
Payment: According to the entered number of runners by cash on spot or by bank transfer in advance
Entry fee and accomodation payment by bank transfer until 1th April 2015 to
Maccabi Vívó és Atlétikai Club Tájékozódási Futó Szakosztály
(Orienteering Section of Maccabi Fancing and Athletic Club)
Comment: HOB 2015
UniCredit Bank Zrt. Szeged: 10918001-00000093-61180008
In case of bank transfer please send an e-mail containing the name of the club and the competitors.
Accomodation: Gym hall in
Mórahalom for Friday night 1000 HUF/person
Other accomodations via Móra-Tourist Kft. Phone/Fax: 62-660-710 (Ótott-Kovács Erika)
e-mail: This email address is being protected from spambots. You need JavaScript enabled to view it.

Transport: Organized transport is not planned.
If you require, please inform organizers until 1 April 2015.
Parking: 200 HUF / car
Terrain: Flat terrain with sand hills, varied runnability.
Forbidden area: Any orienteering activity is forbidden in the area show by map!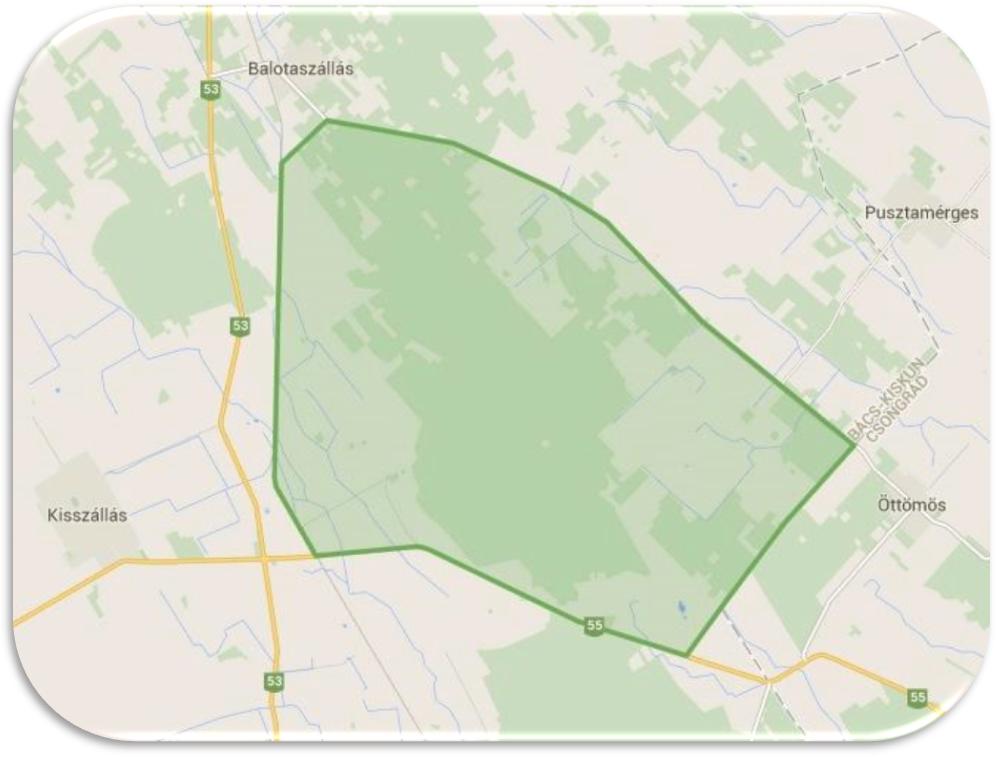 https://www.google.com/maps/d/edit?mid=z5n6yMtzDO_g.k6P9XUCisq4g
Map: Corrected in 2010-14, scale 1:15000 and 1:10000, contours 2m.
Prizes: First 3 of each category will receive medals, diplomas and special prizes.
The next 3 (placed 4 to 6) receive diplomas. In non-championships categories: diplomas.
Miscellaneous:SportIdent punching system will be used.
Any trading in the competition area during the event is only allowed with the permission of the president of the Organizing Committee.
Buffet at the finish area.
Everyone take part on their own risk.
Each competitors can buy ticket to Szent Erzsébet Spa Mórahalom the price of 300 HUF.
More information: This email address is being protected from spambots. You need JavaScript enabled to view it.
Everyone is welcome!
Mátyás Paskuj
President of Organizers Commiteee