Details

Published on Tuesday, 03 July 2018 23:35
III. KÖRÖS-TOROK CUP
REGIONAL 2-STAGES SPRINT
ORIENTEERING COMPETITION
8th September 2018. (Saturday)
(2 race - 2 different terrain)
Venues:
Csongrád, estuary of Körös river,
Csongrád, Inner town
Csongrád, Downtown

Organizer:
Maccabi VAC
Main patron:
Tamás Bedő
Mayor of Csongrád
Main sponsors:
Council of Csongrád
Spa and swimming pool Csongrád
Organizers:
President: Mátyás Paskuj
Secretary: Mátyásné Paskuj
Course setters: Kornél Szőri
Event advisors: Ferenc Hetényi

Every competitiors can buy ticket to the SPA CSONGRÁD on discount price 350 HUF/day from 3pm Saturday till Sunday evening!
Those arrives in Friday can have resort to the spa on Friday night as well!
Form of competition:
2 stages, individual sprint ranking event with overall result

Categories:
M/W 10C 12C, 14B, 16B, 18B, 21B, 35B, 45B, 55B, 65B Open
Children's race: non ranking, course with ribbons
Categories may be merged.
Prizes:
Medal and diplomas will be given to the first 3 best competitor of every category
Every runners on children's race will get a prize.

Sportident punching system will be used!
Please give your SI number when you register for the competition!
Entry fee: 2000 HUF/person/2 stage (1 stage: 1200 HUF/person)
M/W 10–18, Open: 1600 HUF/person/2 stage (1 stage: 1000 HUF/person)
SI card rent: 300 HUF/person/stage (free for M/W 10–14)
No entry fee on children's race.
Entry:
MTFSZ ENTRY: http://nevezes.mtfsz.hu/
Orienteerinonline: http://orienteeringonline.net/
E-mail: This email address is being protected from spambots. You need JavaScript enabled to view it.
All e-mails will be answered within 2 days. In case of no reply please resend your e-mail entry. Please specify the following data with each entry: club, name, category, date of birth, SI number.
Entry deadline:
3rd September 2018. (Monday)
Startlists:
5th September 2018. (Wednesday)
Map:
Created:
2016-18. Scale: 1 : 5000, contour details1 m.
Terrain:
Recreation area, various forest, urban area, parks.
Registration:
Until 9:30 – Csongrád Körös-torok, recreation area

First starts on 8nd September
1. stage: 10:00 Csongrád Körös-torok
2. stage: 14:00 Csongrád Downtown
Result ceremony:
16:00 – Csongrád, front of City Hall
Accomodation: Csongrád Körös-torok recreation area: 3000 HUF/person/night
Camping: 1000 HUF/person/night

Other accomodation: www.csongrad.hu
Bulletin will be sent for registered runners.
9th September (Sunday) the Szentes-Vásárhely Cup will be held on Szentes.
(2-stages sprint orienteering competition)
Competitors take part on their own risk!
We hope to see you on
Körös-Torok Cup!
Details

Published on Wednesday, 23 May 2018 23:59
Details

Published on Wednesday, 16 May 2018 19:14
HOMOKHÁTI JONATHERMÁL CUP
Papp János Memorial Event
3-DAY INTERNATIONAL ORIENTEERING EVENT
Downloadable format: .docx .pdf
FISCHERBÓCSA – KISKUNMAJSA - SZANK
19-21. MAY 2018. (Saturday - monday)
Welcome all the participants of the competition!
Organizers:
Maccabi Vívó és Atlétikai Club
Main patron:
Patkós Zsolt
Szank Község polgármestere
Patrons:
Sánta Gizella
Ruzsa Község polgármestere
Sulyok Ferenc
KEFAG - Kiskunsági Erdészeti és Faipari ZRt. vezérigazgatója
Szikora Gyula
Jonathermál Gyógy- és Élményfürdő Motel, Kemping elnök-vezérigazgatója
Main sponsors:
Szank Község Önkormányzata
Ruzsa Község Önkormányzata
Kiskunmajsa Város Önkormányzata
Jonathermál Gyógy- és Élményfürdő Motel, Kemping
KEFAG - Kiskunsági Erdészeti és Faipari Zrt.
Organizer:
Maccabi Vívó és Atlétikai Club
Telefon: +36-30-2068535
Email: This email address is being protected from spambots. You need JavaScript enabled to view it.
Organizers
Event coordinator: Paskuj Mátyás
Event controller: Spiegl János
Course setter: Szőri Kornél
Course setter: Forrai Miklós
Course setter: Forrai Gábor
Event office: Paskuj Mátyásné
Start: Máriás Bence Dániel
SportIdent: Ambrus András
Speaker: Ács Gábor
Event form
Jonathermal cup: 3-day, 3-stage, individual national ranking event, the second day is a WRE (World Ranking Event)
Jonathermal Night: 1-stage, night, individual national ranking event
Jonathermal relay: 2 x 2 runners, national ranking relay competition
Program
Form

Course setter

Controller

19. May Saturday

14:00

Stage 1

Middle

Szőri Kornél

Spiegl János

19. May Saturday

21:30

Night

Middle (urban)

Forrai Miklós

Spiegl János

20. May Sunday

10:00

Stage 2

Middle

Szőri Kornél

Spiegl János

20. May Sunday

14:00

Relay

Forrai Gábor

Spiegl János

21. May Monday

10:00

Stage 3

Long

Szőri Kornél

Spiegl János
Event center, finish area
Fischerbócsa: GPS: N 46.612476, E 19.550770
Approaching
Marked from Fischerbócsa.
Night race: (N 46.524292, E 19.746919) Jonathermál Spa.
Google Maps link: https://www.google.com/maps/d/edit?hl=hu&authuser=0&mid=18mhG4XkAtEPc61AMteL7dsvckv4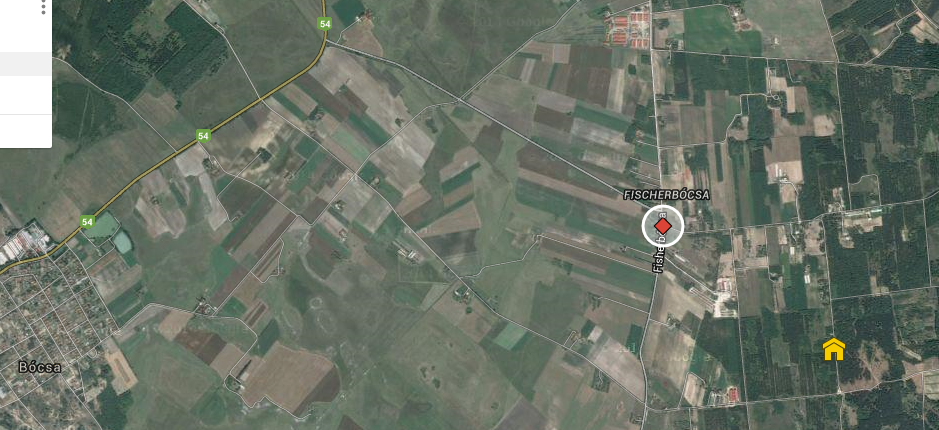 Parking
100 meters from Finish, which is a private area! Please everyone use the signed parking place! Each 3 days every car needs parking tickets. Parking tickets will be available to buy,before you get the parking place.Please prepare the exact amount of money in order to avoid the traffic jams. Please put the ticket on the windscreen well visible.
Ticket for 3 days 500,– HUF
Daily ticket: 200,– HUF/day
Please follow the organisers instructions during parking.
Registration (only in event center)
19. May Saturday: 12:00–13:30
for Night event: untill 17:00 in event center or 20:00–21:30 in Night race finish area.
20. May Sunday: 08:00–09:30, for Relay event: until 12:00
21. May Monday: 08:30–09:30.
Registration process:
The club leaders receive club package (after paying the entry fees), which contains the ordered services. They will countersign for the received armbands, SI cards, therefore please count them during the takeover. There is no possibility for individual entry, only complete club packages can be handed over. For new entries or modifications please use the dedicated queue.
New entry and modification are possible only until there are free places in the startlist, 15.05.2018. (Tuesday midnight) by email This email address is being protected from spambots. You need JavaScript enabled to view it., after only at the event centre
Entry fees after 06.05. 2018. and int he event center:
Homokháti Jonathermál Cup M/W -18 és 60-

Homokháti Jonathermál Cup
M/W 20-55

Homokháti Jonathermál Cup Open

Night

Relay

1 day

3 day

1 day

3 day

1 day

1900 HUF

4900 HUF

2700 HUF

7100 HUF

1500 HUF

1800 HUF

3600 HUF
In case of modification to a higher fee category, the entry fee difference also has to be paid.
SI-card number modification is free.
SI-card renting: 300 HUF/day. Free in M/W 10-14 categories. Foreign competitors: 10000 HUF or ID Card deposit.
Every competitor gets an armband for 50% discount into Jonathermal Spa (from 19. May Saturday 14:00 until 21. May Monday evening).
In order to speed up registration please fill in the forms for modification during queuing up. Necessary documents will be available on the spot.
Based on the regulation of Hungarian Orienteering Federation foreigner competitors have to pay 600 HUF/race extra fee (300 HUF on Night event and Relay), except Open and M/W10D, 10DK categories.
Categories
Homokháti Jonathermál Cup: M/W10DK, M10D, M12C, M14C, M16B, M15-18C, M18B, M21A, M21B, M21BR, M21C, M35BR, M45A, M45BR, M50A, M55A, M60A, M65A, M70A, M75A, W10D, W14C, W15-18C, W18B, W21A, W21BR, W21C, W35BR, W40A, W45A, W50A, W55A, W65A, W70A, Open Beginner, Open Advenced Short, Open Advanced Long
Night: M18B, M21A, M21BR, M45A, M55B, M65B, W18B, W21BR, W35A, W45A, W55A, Open
2X2 Relay: M21, N21, M50, MIX
Merged categories:
Homokháti Jonathermál Cup

Night

M10DK

→

M/W10DK

M20A

→

M21A

M14B

→

M16B

M35A

→

M21A

M20A

→

M21A

M35BR

→

M21BR

M35A

→

M21B

W65A

→

W55A

M40A

→

M21B

W10DK

→

M/W10DK

Relay

W12C

→

W14C

M14

→

MIX

W14B

→

W14C

M18

→

M21

W16B

→

W18B

M35

→

M21

W20A

→

W21A

W21B

→

W21A

W45BR

→

W35BR

W60A

→

W55A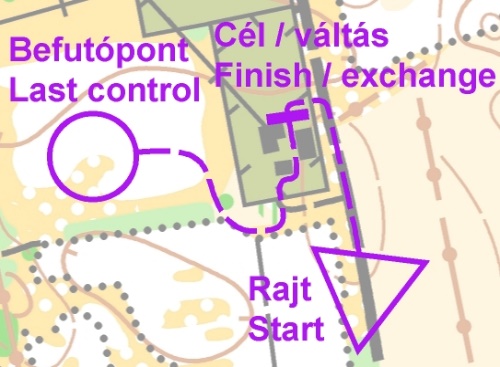 Relay:
2x2 runners, farsta. One of the two competitiors will be the first and the third runner, the other competitor will be the second and the fourth runner. Last 200m of the courses will be visible from the finish area. Courses take appr. 10-15 minutes.
Please submit the relay combinations as soon as possible, but not later than Sunday 12:00 by filling the forms provided at the end of this document.
Finish-Start distances
Stage 1: 2000 m
Night: 450 m
Stage 2:
EC-Start: 1700 m;
Finish-EC: 1800 m

Stage 3: 1500 m
Relay: 0 m

Blue-white ribbon: On Stage 2 the finish is 1800 m from event center.
Starting
Enter the start corridor 3 minutes before the start time. The maps will be placed in stands. The map for WRE (M21E and F21E) only be taken at the moment of the start,other categories 1 minute soon. Following the signs to the map start is compulsory!
Free start for M/W10DK and open categories. These competitors have chance to start from 0 until 90. minutes. SportIdent unit will set the start time of the competitor.
Clothing left at start will be taken to the Event Centre after last start time. No responsibility is taken for the left belongings!
Relay start procedure will be showed 15 minutes before mass start.
Startbibs:
Every competitor on Maccabi Cup and Maccabi Relay gets a start number, which has to be worn. Please bring your own safety pins.
Terrain:
Open and semi open areas with sand hills, mostly good runnable pine forests with some green area. Moderate path density.
Map
Homokháti Jonathermál Cup: Created in 2015-2018, Scale 1: 10 000 and 1: 7500, Contours 2 m, waterproof.
Night: Created in 2016-18-ban, Scale 1:5000, Contours 2m, waterproof
Map size:
Homokháti Jonathermál cup Stage 1 and 2, Night event: 21,5cm x 30,5cm (A/4)
Homokháti Jonathermál cup Stage 3: 30,5cm x 43cm (A/3)
Relay: 15cm x 21,5cm (A/5)
Map makers: Gábor Forrai, Miklós Forrai
Maps will be collected in the Finish only during the relay event. Please don't show your maps during the other day to those runners who haven't started yet.
Symbol:
Symbols are available in the start. On Stage 2 WRE categories only get symbol inside the cordon. Symbol is also printed on the map. On relay symbol is only on the map.
Refresment points:
On every stage of Maccabi Cup and on Maccabi Night, during the course, signed on the map
Refreshing:
Still mineral water will be provided in the finish. Please collect empty bottles in the dedicated bins.
Control points:
Stand, orange-white flag, SI-box, sprinkled tags, The code is printed on the SI-box. SI-box is on the stand horizontally or on the side vertically. If a check point is missing sprinkled tags still mark their place. (please inform the organisers about the missing control point).
Pontérintés igazolása:
By SPORTident electronic system. At each control point traditional punch will be placed, which has to be used if the SPORTident fails. In case of missing control point markers indicating it's location don't have to be collected
Maximum race time
Homokháti Jonathermál Cup Stage 1: 90 minutes,
Homokháti Jonathermál Cup Stage 1: 90 minutes,
Homokháti Jonathermál Cup Stage 1: 180 minutes
Night event: 90 minutes
Relay: 60 minutes / runner
Labirinth on Stage 1
Except M/W 10D, 10DK, 12C, 14C, 15-18C and Open Beginner categories every course - usually at the end of course- will contain a labyrinth made of cordon with a 1:500 scale map (1:375 for seniors). This map is inserted into the left-lower corner of the main map. Completing the labyrinth is compulsory. In the labyrinth there are 3-4 control points, which are integral part of the relevant course. No point description is provided for the control points inside the labyrinth, but their codes are printed on the insert map next to each point.
It is forbidden to cross any of the cordon lines of the labyrinth! Competition controllers will observe the runners and rule breakers will be disqualified.
In case of temporary conjunction inside the labyrinth we ask for fair play behaviour.
Example::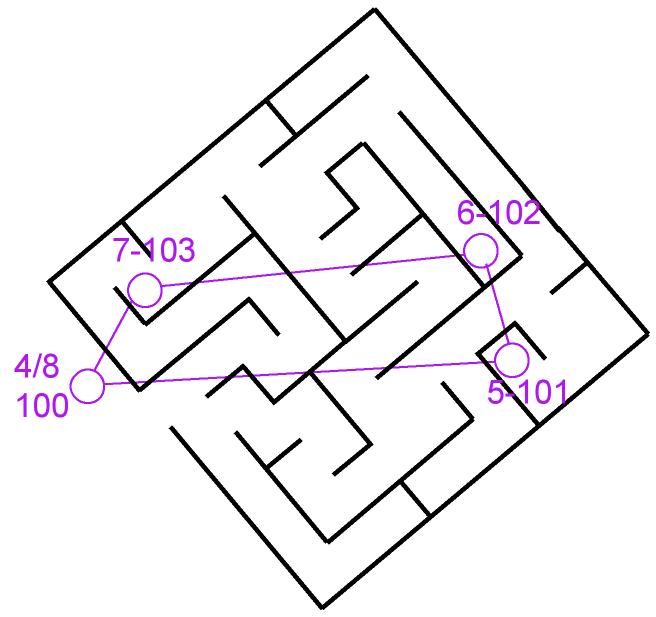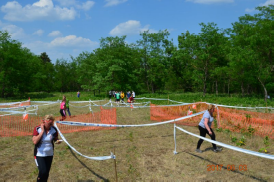 Night event finish area:
The finish are of Night event is int the area of jonathermal Spa (N 46.524292, E 19.746919). Parking at nothwest gate (see map below).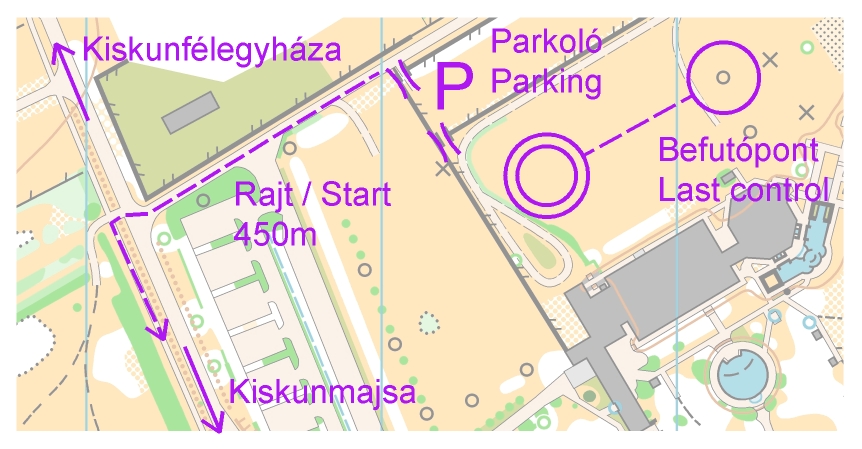 Results
We don't plan continuous paper based result posting. At the event centre the results will be able to check on-line. Free WI-Fi will be available at the event centre to read the results.
Technical details: SSID: eredmeny (open system, no need password)
http:// eredmeny.hu have to be written in the browser
Projector will be used for results in the tent, and the results will be printed each day.
Result calculation:
The results of Jonathermal Cup are calculated from the added time of the middle and long distance races. Separate results will be for the Night race and the Relay.
Price giving ceremony
Night event: 19. May Saturday 23:00 in finish area (Spa)
Relay event:20. May Sunday: 15:30 in finish area
Jonathermál Cup: 21. May Monday:13:30 in finish area
M/W10DK and Open categories also will be announced and recieve prizes.
Prizes
1-3 places will be awarded with a medal and a prize.
Relay and Night competition 1-3 places will be awarded with a medal
Children race
Each day children's race will be organised near the finish during the competition. Children's race is free, there is no prize giving ceremony, each runner gets a small present.
Lost runners
Lost runners and runners not completing their courses also have to report in the finish. The finish can also be informed by phone +36-30-206-85-35.
Protecting the environment:
In the competition area "selective bin islands" [plastic(PET bottle), paper, mixed rubbish] will be formed. Please take care to put your waste in the appropriate bin.!
Others
A buffet serving cold and warm meals and drinks will operate in the finish area..
Having regard to the Pentecostal the shops are closed on Sunday and Monday.
Commercial activities in the finish area are only allowed with the written permission of the Organizers..
Doctor will be available in the finish area.
Non-drinking water for cleaning will be available from a fire brigade truck.
Please use the mobile toilets!
Every competitor takes part at their own risk, no insurance cover is provided by the Organizers..
Dogs must be kept on lead.
The participants (competitors, viewers) accept that photos, recordings taken on the competition – unless prohibitive written notice is made to the Organizers – can be published in the media or on the Internet.
Smoking, setting fire, open flames are prohibited in the finish, the car park, or any part of the competition area.
Please keep clean the accommodations and the buildings of the competition centre!
Finish area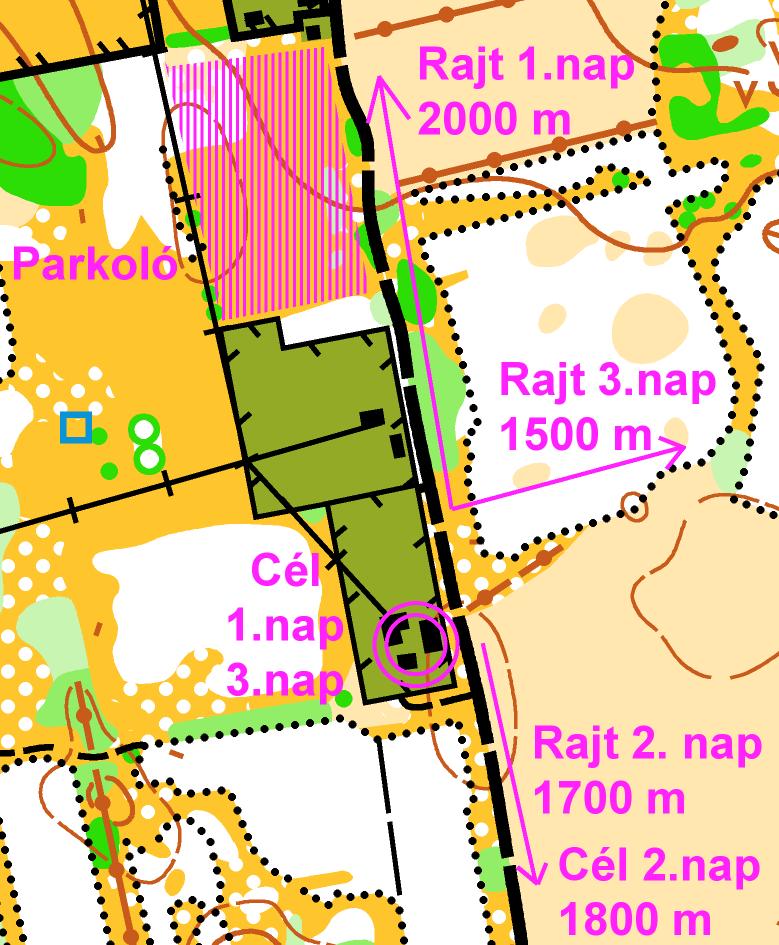 Good luck for the competition!
IV. Papp János Memorial event
21. May 2018. Monday
The Homokháti Jonathermál Cup Stage 3 is a memorial event in M45A.
Accomodation, addresses
You can occupy the accommodations with handband
Jurta, hard floor in Szank: 1000 HUF/person/night, Zank Vezér Hostel: 3000 HUF/person/night (max 34 person): Szank, Halasi út 26.